New Banner Time!
After a month of busy work with family and friends for Christmas, New Years and then getting sick for 2.5 weeks, it's time to freshen things up in one of my shop with a new banner!
Turns out the previous site I went to create a banner is no longer running so I found an even better site dedicated to FREE etsy banner.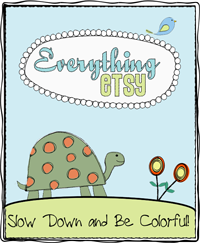 The result? Click here:

Do you like it? Make sure you check out Everything Etsy. They've got some really cool stuff there.